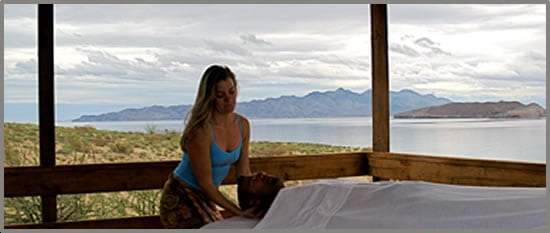 Baja Wellness Retreats

All-Inclusive Las Animas Eco-Lodge



Midriff Island Region in the Sea of Cortez
Baja Kayaking • Hiking • Snorkel with Sea Lions • Whale Watching




Small Groups & Individual Travelers • Delicious Meals




Great Customer Service • Private Beachfront Yurts
#1 Specialty Lodging in Baja California



Imagine a place where your spirit runs free, let your body surrender to the soothing hands of your professional messeuse. The tranquility is abundant and very welcomed as you leave your day-to-day life behind to treat yourself to one of life's satisfying luxuries. This is the ultimate Baja wellness retreat.
Let Baja Airventures take you to where peace and relaxation are an everyday activity should you desire. From the moment you cruise up to our shore you will be captivated by the magical beauty Las Animas holds. You will be enticed to explore it's every hillside and stunning cliffs. Our half mile of white sandy beach boasts beauty only found in paradise destinations thousands of miles from the U.S. Just 2.5 hours from San Diego, this is the quickest and most stress-free destination to exercise your desire to relax, rejuvenate and return home a
whole new person.
Located on the Sea of Cortez and accessible only by boat, The Las Animas Wilderness Retreat, is an all inclusive, soft adventure, multi-activity wilderness vacation destination ideal for singles, couples, families, and small groups.
Here you can be as active or as relaxed as you want. Your Baja vacation memories are entirely up to you. Kayak crystal clear waters and never-ending coves. Snorkel with playful Dolphins and Sea Lions. Watch in awe the majestic spouting whales.
Dig for clams, oysters, and scallops. Escape to your own secluded, romantic cove. Watch the more than fifty species of birds. Learn to sail. Climb with our guides. Explore unspoiled desert island chains. Or simply relax in a hammock and fall asleep to the sounds of the sea. This truly is a one of a kind experience!
Baja Wellness Retreat Beachside Yurt Lodging
Our truly unique retreat offers 6 romantic, private beach-side yurts and 2 Deluxe yurt cabins equipped with bathroom, solar shower, composting toilets, inviting beds, covered decks and skylight roofs. The yurts are built around the spacious main lodge yurt which offers an expansive deck that serves as a central dining area, game area and communal lounge space. What else do you need for the Baja wellness vacation of your dreams?
Incredible food including vegetarian and vegan options. Small groups. Rustic comforts, all found amongst the rare and protected natural habitats offered at Las Animas. Experience the original, untouched Baja. This oasis, hidden inside a breathtaking private bay, offers a natural alternative to the crowds and hotels of Southern Baja. Come, experience a uniquely genuine Baja wellness retreat like no other in Mexico.
Our All-Inclusive Baja Wellness Retreat Packages Includes:
Round Trip Private Air Carriage From San Diego
Boat Transfers
Freshly Cooked Meals (Vegetarian & Vegan Options)
Beer, Wine & Margaritas
Use of all Watersports Equipment
Fishing
Guide
Accommodations in a Classic Yurt
Daily Boating Activities
Guided Hikes
Baja Wellness Retreat Options*
*These options below and more available on special departure dates and for extra fees
One Full Body Massage Per Person
Daily Yoga & Meditation Classes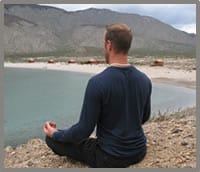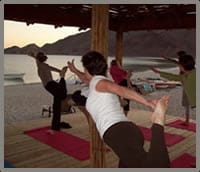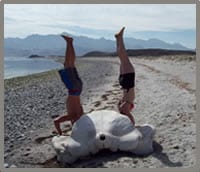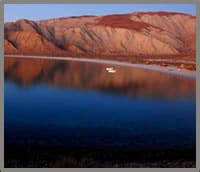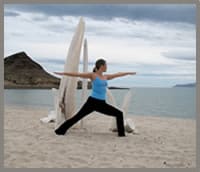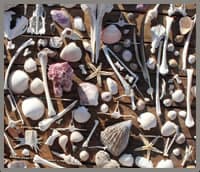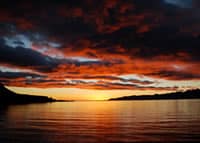 BAJA AIRVENTURE PACKAGES INCLUDE:
Round Trip Private Carriage from San Diego
All Land & Boat Transfers in Baja
Private Beachside "Glamping" Yurts
Delicious Meals (Vegan/Vegetarian Too)
All Beverages, Including Alcohol
Daily Guided Excursions
Free Use of All Sporting Gear
Small Groups (8-16)
Mexican Cultural Immersion
Baja Wellness Retreats


Las Animas Eco-Lodge Based

All inclusive including:
Private air carriage to the
Sea of Cortez from San Diego
Departure Dates:
Call now for availability!
4 & 6-day All-inclusive Packages Start @ $1895 per person.
Custom and longer trips available
Groups are welcome
*Please add 13% Mexican government IVA Tax*