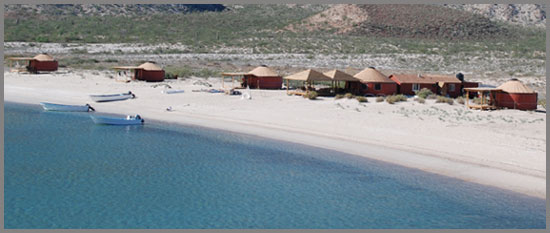 About Baja Airventures – How it All Began
Meals • Boats • History • Staff Baja Map
The idea for Baja Airventures came about when Kevin Warren, a sportsman and surfer with more than twenty-seven years of experience exploring Baja, began to take friends to isolated and little known surf spots throughout the peninsula along the Sea of Cortez
Word of mouth soon spread the news about these unique kind trips, and Baja Airventures S. de R.L. de C.V. was launched in 1989. A large part of our clientele continues to be repeat guests and referrals
Kevin Warren, Founder
An experienced and accomplished pilot/guide, Kevin began traveling to Baja in 1973.  Since then he has helped 1000's like you enjoy Baja's remote and unspoiled nature in off the beaten " no touristy locations". Kevin helps coordinate all aspects of operations, aviation and sales.  Kevin still is an avid surfer, sportsman and proud father of three daughter.
Capt. Nancy L. Caruso: Marine Biologist
Special Trips Naturalist
Founder: Get Inspired!
Nancy is a Virginia native with a B.S in Marine Biology with an emphasis in aquaculture and chemistry. Early in her career, Nancy worked in the aquaculture industry and for a local public aquarium. Wanting to do more conservation work within her community, Nancy left the aquarium to build a program to restore Orange County, California's decimated kelp forests.
Nancy also leads special Baja Whale shark snorkeling and Baja whale watching trip in conjunction with Baja AirVentures and Ocean Institute.
Click her for more info on Nancy.
Las Animas Staff
Our Mexican staff is committed to providing our clients with outstanding service, inviting smiles, mouth-watering fresh food and an added slice of Mexican Culture. This is a great opportunity to learn or brush up on your Spanish.
All of the Baja Airventures S. de R.L. de C.V. professional guides are extremely experienced and outdoor enthusiasts.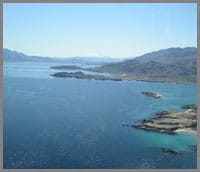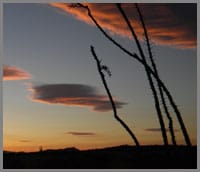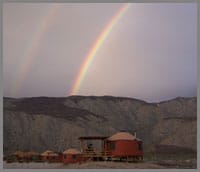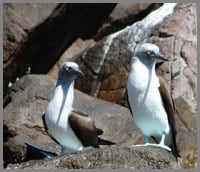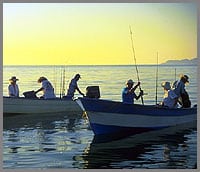 Our Boats
We've got the boats for whatever you're looking for. The opportunities for time spent on the water are never ending! You'll love the comfort and speed of our pangas as you're zipped out to the nearby islands in search of large game fish, to dive in the surreal blue waters, or when viewing the areas wildlife. We use our pangas for just about everything, including wake boarding, inner tubing, and boating fun! A Hobie Bravo, "easy to sail" catamaran as well as an assortment of single and tandem open and expedition class sea kayaks are ideal for paddling, wildlife viewing, exploring hidden coves, and discovering romantic secluded white sand beaches.
Baja AirVentures


Las Animas Wilderness Lodge
Meals
Food is a key element to any travel experience and in our case, the source of a good deal of positive feedback from our clients. We use only the freshest local ingredients when we prepare top quality meals for our guests. Whenever possible our staff and guests harvest seafood from the ocean by fishing and snorkeling. Fresh from the sea, Baja Airventures creates cuisine that would make any chef envious. Meals are well balanced and servings ample. We can also accomodate special vegetarian or vegan diets.
Call if you want to create your ultimate custom adventure!
Custom and longer trips available
"The website and brochures do not even come close to representing the real beauty of this area."
Comments from dozens of guests. Join us and find out for yourself!