Las Animas Eco-Lodge Year Round Vacation Destination
Midriff Island Region, Sea of Cortez
#1 Specialty Lodging Baja California


Kayaking • Snorkeling • Fishing • Sailing • Whale Watching  • Paddle Boarding Couples • Families • Singles • Private Groups • Special Events
If you have dreamed of a Secluded, Magical Retreat,…this is it Located on the Sea of Cortez and accessible only by boat, Las Animas Baja Eco Lodge, is a year-round all inclusive, soft eco-adventure, multi-activity, wilderness glamping vacation destination ideal for singles, couples, families, and small groups.
Baja Nature, Scenery & Las Animas Highlight Video
Your Ultimate Baja Eco-Adventure Holiday
Here you can be as active or as relaxed as you want. Your Baja soft adventure vacation memories are entirely up to you. Kayak crystal clear waters and never-ending coves. Snorkel with playful Dolphins and Sea Lions. Watch in awe the majestic spouting whales.
Best of Baja
Great remote location, like being on a desert island. Food was excellent, yurts were very comfortable, and the scenery was incredible. We kayaked, snorkeled with sea lions, hiked the beautiful surrounding area and generally had a good time.
– JimKathyAnacortes_Wa 5-Star


Escape to your own secluded, romantic cove. Watch the more than fifty species of birds and 6 species of whales, including the blue and fin whales, the largest in the world. Learn to sail and stand up paddle (SUP) board. Climb with our guides. Explore unspoiled desert island chains. Beautiful easy walks in the very abundant and diverse Sonoran desert. Or simply relax in a hammock and fall asleep to the sounds of the sea. This truly is a one of a kind experience!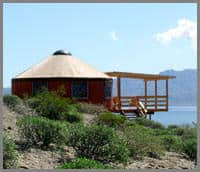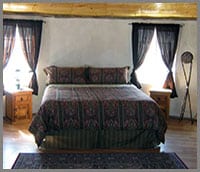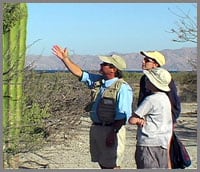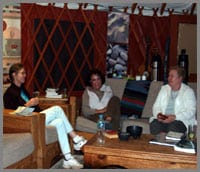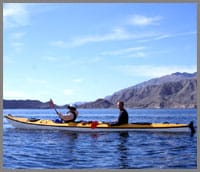 Las Animas Eco-Lodge
– Year Round Departures – Call for Availability if Date Not Listed Below 800-221-9283
All-Inclusive Cost with R/T Air From San Diego:
6-day trips: $2295
Depart Monday 7:00 AM
Return Saturday 5:00 PM
4-day trips: $2095
Depart Thursday 7:00 AM
Return Sunday 5:00 PM
2015 Departures (Capacity: 16)
Las Animas Wilderness Eco-lodge 6-day All-inclusive Packages
Depart: San Diego on Monday @ 7AM
Return: San Diego on Saturday Aprox. 3PM
Three Las Animas Based Specialty Baja Whale Watching Tours
Accomodations
Our truly unique lodge offers 7 romantic, private beach-side yurts equipped with bathroom, solar shower, composting toilets, comfortable Queen and King sized beds, covered decks and skylight roofs. The yurts are built around the spacious main lodge yurt which offers an expansive deck that serves as a central dining area, game area and communal lounge space. What else do you need for the Baja eco-adventure vacation of your dreams?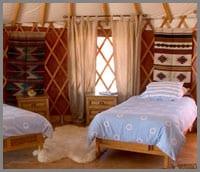 This is right up there with Machu Picchu and the Galapogos…
Dave Wiggins, Boulder CO
Nature at its best! Best trip ever!
My daughter and I had a great trip last month with Baja Airventures. We saw almost too many whales to count in the first two days of the trip. And Las Animas was remote and beautiful. Swimming with the sea lions was an amazing experience!! Guide/ Pilots Fred and Andy kept us on the move…except for siesta time and happy hour. Lots of good food and conversation. Best trip ever! Can't wait to travel with Baja Airventures again to see and swim with the whale sharks!
– Janet L, PA 5-Star


Incredible food. Small groups. Rustic comforts, all found amongst the rare and protected natural habitats offered at Las Animas. Experience the original, untouched Baja. This oasis, hidden inside a breathtaking private bay, offers a natural alternative to the crowds and hotels of Southern Baja. Come; experience a uniquely genuine Baja retreat.
I cannot recommend this trip highly enough.
The variety of life you get to experience is unsurpassed, the privacy, the food, and the people will make this a gift you must give to yourself before it is too late. I have the deep joy of knowing that I have lived my life to the fullest and Baja Airventures has played a big part in that. Thank you Baja Airventures, from the bottom of my full heart. - Amy C., San Diego, CA
Private Groups and longer trips available.
Call Kevin
Las Animas Wilderness Lodge– Year Round Departures – Call for Availability if Date Not Listed Above 800-221-9283
The Sea of Cortez is one of my favorite travel destinations.Las Animas offers an ideal way to experience its incomparable combination of desert terrain and abundant marine life. The perfect mix of being pampered and roughing it a bit was just right, too. - Matt Jaffe, Senior Writer Sunset Magazine